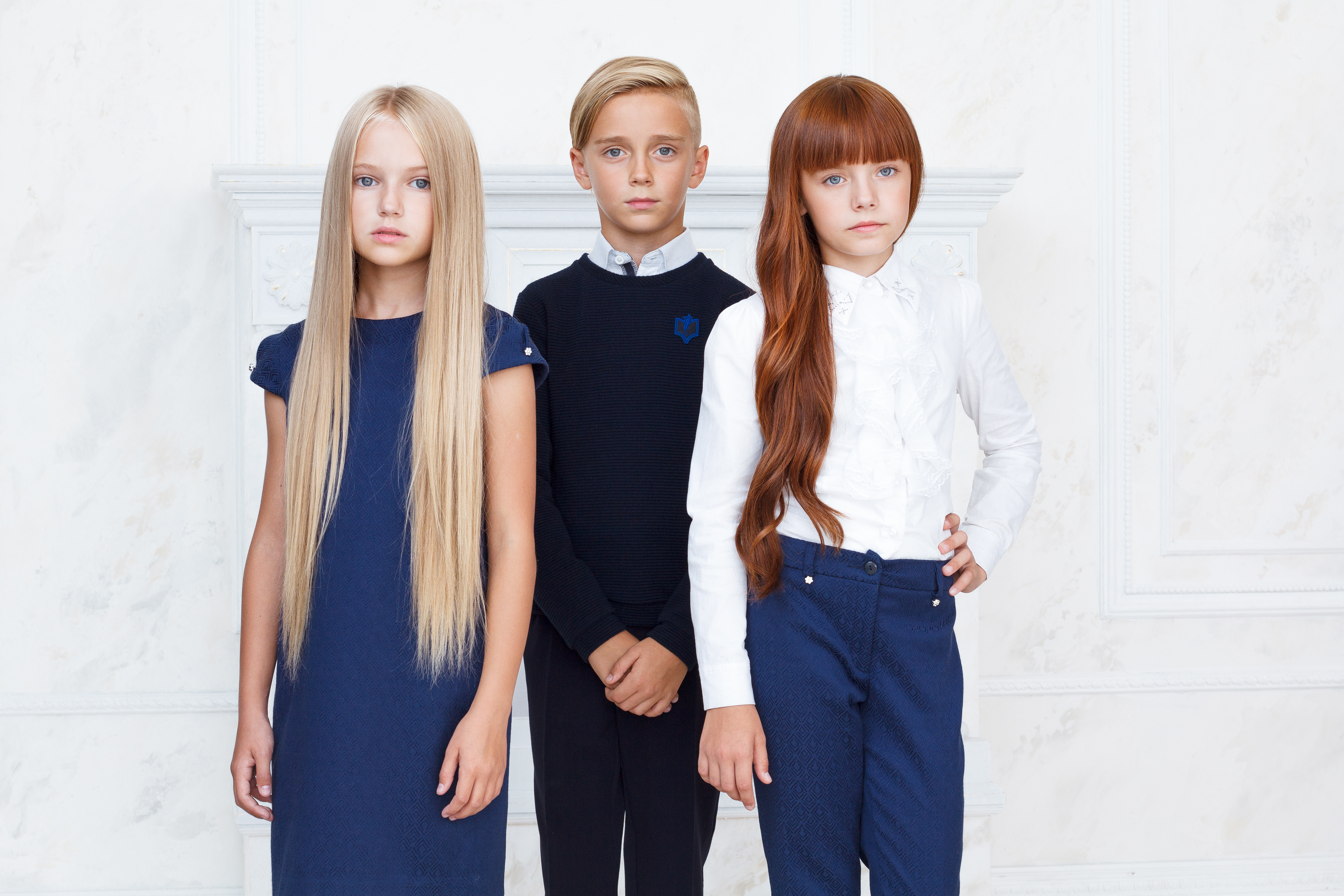 The largest Russian company in the light industry sector, BTK Group, presented an updated collection of school uniforms for elementary, middle and high school students. First of all, the quality and design of the products was assessed by the participants of the International Exhibition "CJF – Children's Fashion", which was held in Moscow from September 25 to September 28.
According to the developers, the school uniform created by the BTK Group united the best traditions of Petersburg style, combining elegance, refinement and conciseness. "However, the improved design has become the main advantage of the models, providing the child with comfort and freedom of movement throughout the school day," says collection designer Yulia Martynova.
According to her, while working on casual wear for schoolchildren, the BTK Group team paid special attention to the quality of accessories and materials used. The structure of the school uniform includes high-strength jacquard, polyviscose, wool and elastane.
"We took into account the wishes of parents, which allowed us to create truly comfortable, practical and stylish clothes for students, possessing such properties as hygiene and heat protection. Significantly expanded the range of products, color solutions. The collection is complemented by functional blouses and shirts. For boys, trousers with a variant fit for any type of figure, jackets with bright lining, polo shirts, for girls – fashionable sundresses, skirts and jackets were designed, "the designer emphasized.
We note for the first time in the school uniform collection of the "BTK Group" a sports capsule has entered, the products of which are made of organic cotton. By the way, the company plans to continue to expand the line of clothes for schoolchildren. It is not excluded that in the near future a collection of school uniform "BTK groups" will complement the capsule of children's business clothes for special occasions.
* * *
BTK Group JSC is the largest Russian light industry company specializing in the development, production and supply of high-tech clothing for various business sectors and government agencies for everyday life and outdoor activities. The structure of JSC BTK Group includes 13 enterprises located in the Russian Federation, the Republic of Belarus and the Republic of South Ossetia. Among the clients of JSC BTK Group are Aeroflot PJSC – Russian Airlines, Rossiya Airlines, Evraz JSC, Gazprom Gas Distribution JSC, Rosneft PJSC, ministries and agencies of the Russian Federation.